17 Apr

G-G-G-Ghia!

If only Ghias were more like Chias; then we could just grow 'em with water. Sadly, that is not the case.

If you haven't already guessed, today we're playing host for a new car to roll through our service bay. That car, as you may know from the title and lede, is a Volkswagen Karmann Ghia Type 14. A relatively well-maintained (or restored) one, at that.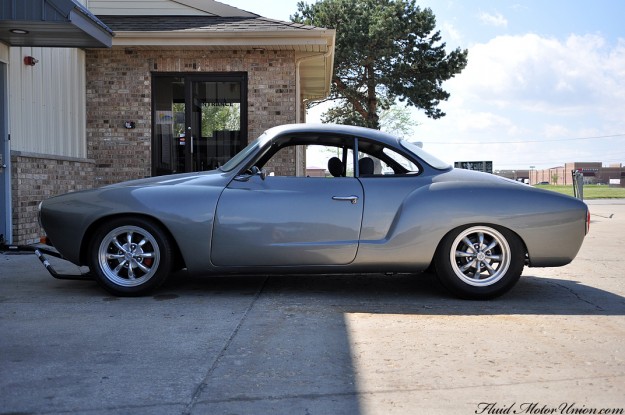 The owner dropped it off this morning for some service, and since that moment, everybody in the shop's been smitten with it. It's a gorgeous body style that don't have a large number of survivors driving around in Chicago. One of the reasons it might be so well maintained is that it's not daily driven. There's evidence of this in the trailer hitch that's attached to the front end, by way of a bit of metal and a lot of string.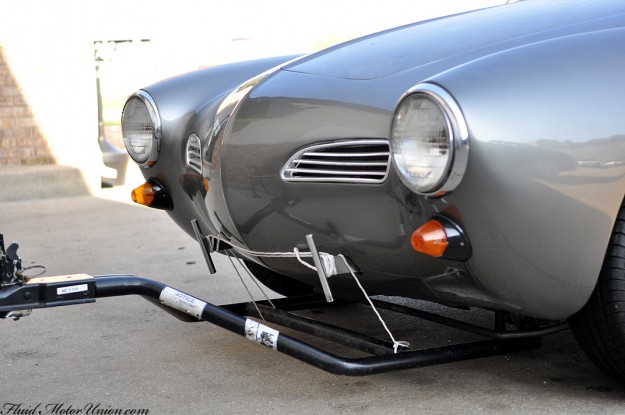 Basically, the exterior of this car is rather flawless, save for the occasional dust-up here and there. Even the wheels still retain their sheen, despite a curb nick or two. But again, that's proof that it is being driven, and we certainly won't complain about that. After all, cars exist to be driven.
One of the more interesting features about this car is its RR setup, rarely seen outside of Porsche 911's these days. It gives us the rare ability to actually see the headers without having to open a hatch or remove a body panel. Yes, they're obviously not stock, but it's still weird to walk past a car that isn't a rat rod or drag racer and see a set of headers waiting for some action.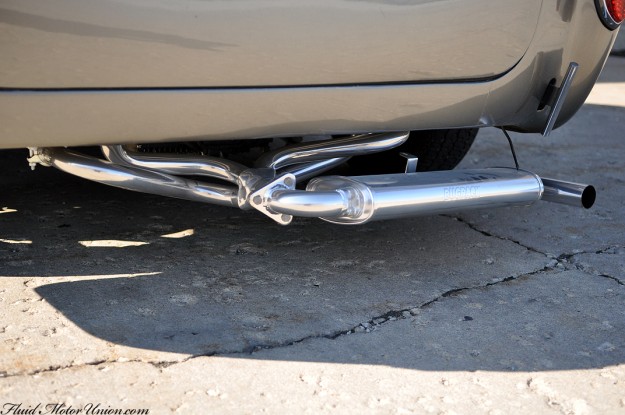 If only we lived in a world where these little metal posts would qualify as bumpers. They make E28 Euro bumpers look awkwardly grandiose by comparison.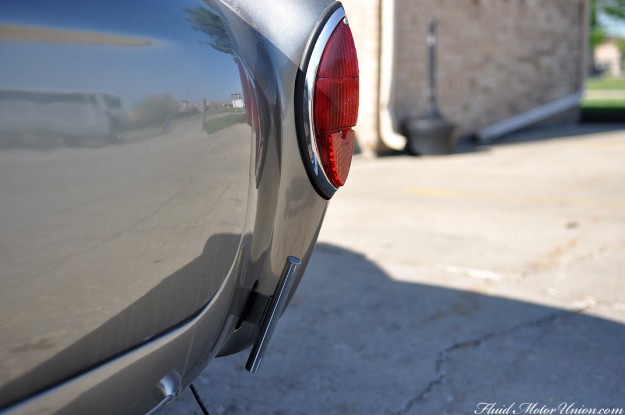 The interior has also been changed up quite a bit from its OEM equivalent, with a whole slew of new parts scattered about the dashboard, from the wheels to the speakers in the somewhat-interestingly-designed footwells. Large-footed folks will have no problem doing heel-toe in this car, as your right foot practically rests on both pedals automatically. Rush-hour subway cars have more space.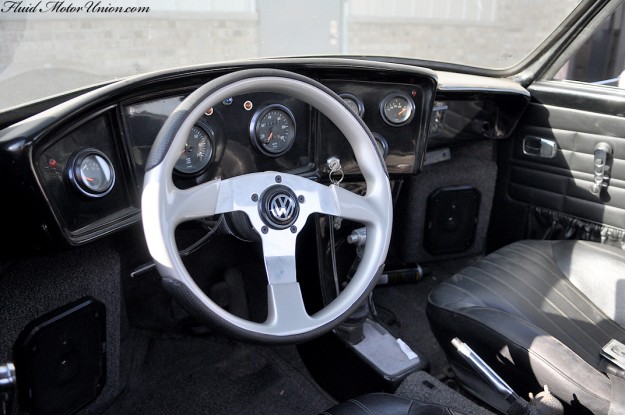 You know it's a busy interior when you have to mount the stereo facing forwards in between the two front seats. Weirdly enough, almost every restored car that comes through our shop has a Blaupunkt stereo installed — is there some sort of secret blood oath that restoration fanatics make to Blaupunkt that we're unaware of?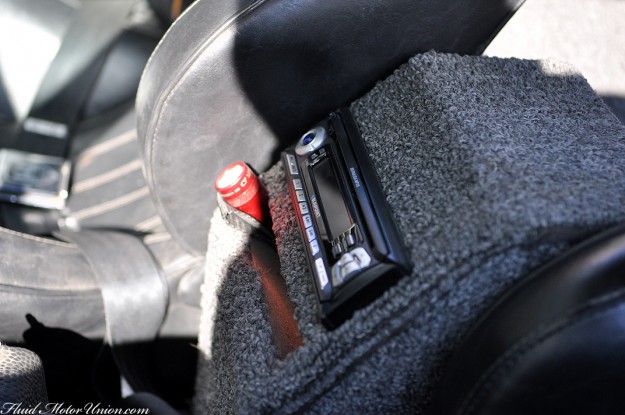 And it even comes with a period-specific service guide, complete with enough illustration on the front to keep you busy for at least three separate acid trips.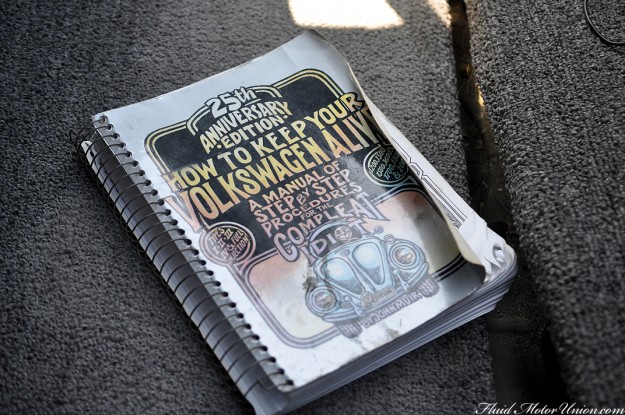 We'll be getting to wrenching on this car tonight, but that doesn't mean we're at a dearth of action at Fluid MotorUnion's headquarters in Plainfield — quite the opposite, actually. We still have to cover the final construction phase for Nick's M3's exhaust system, including a set of 3.25″ tail pipes that we're polishing as we speak.