18 Oct

From Silence To Violence: Lowering The Bar

Yep, that's right, it's the first BS-pun-free title for the Black Series build. Let's mark this momentous occasion with….more BS! …Old habits die hard.

Those of you that came to the Fluid MotorUnion Open House/BBQ were able to see our work on the BS in person. While there, we may have divulged to you the secret of all that work happening at the rearmost point of the AMG, under the stock carbon fiber diffuser. While we're not quite ready to tell the world what's down there yet, we still needed to make sure that the pieces down there weren't going anywhere during "extreme" driving conditions; mainly, the track events Raging Bull Marketing will be participating in. So we went about fashioning a bar assembly to keep everything secure. Obviously, this would require both ingenuity and the CNC mill. Having neither of those things in our shop, we ran out to the dollar store and picked up one of each. After a few instructional YouTube videos on how to operate a dollar-store CNC mill, we cranked out this puppy: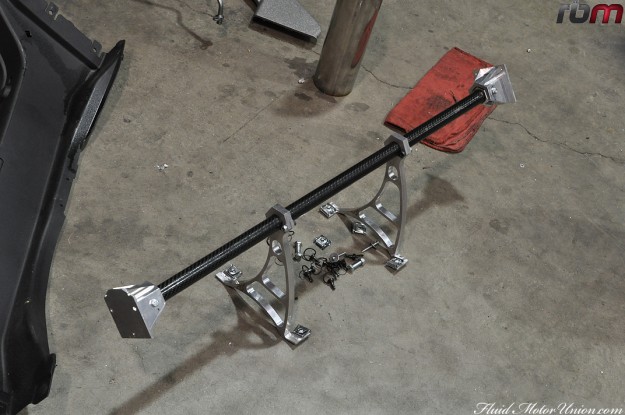 Using our best friend and former "Worker of the Week" at the Springfield Nuclear Power Plant – the Inanimate Carbon Rod – we fashioned a system that will still be strong enough to hold together the diffu…um…secret part of the Black Series without becoming impossible to take off. As we mentioned, the CNC mill was busy cranking out the mounting points for the ICR, and the supporting arms that connect the Inanimate Carbon Rod to the fun bits beneath the exhaust, which we then fashioned with a clever quick-release system for those times when you really need to disassemble your car's aero on the go:
We did a quick revision of the mounting points, for both simplicity and prettiness: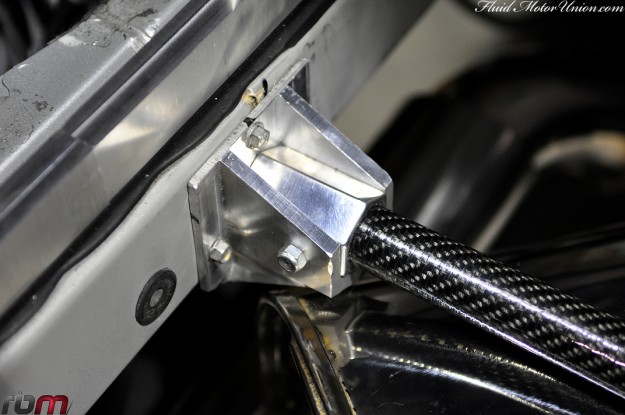 And here's the result in its permanent home: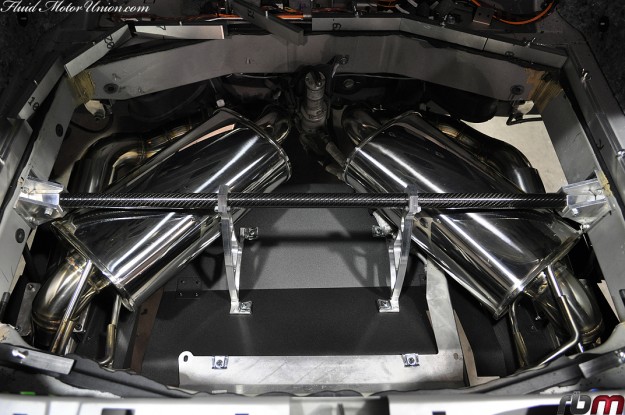 Again, just like yesterday, all that's left to sweat is the small stuff. So stay tuned for the grand finale!
And just for good measure: