12 Apr

From Both Ends

As the week draws to a close, our titles get more and more lascivious. Just wait until we break out the tequila.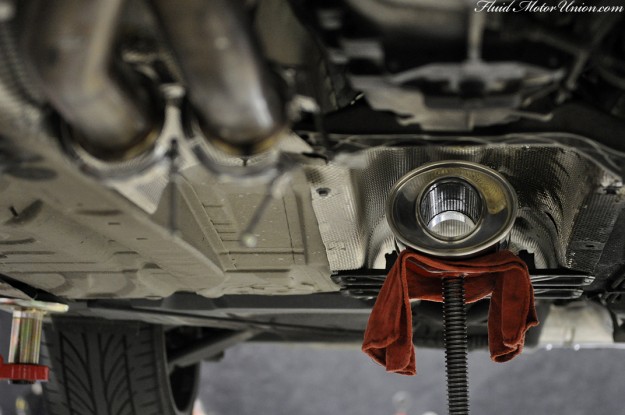 When we finished our last look at Nick's M3, there was still plenty of work to be done. The front Y-pipe was complete, and one resonator was in place and ready for midsection construction to begin. Well, in the two days it's been since then, we've made considerable progress, and we'd love to show it to you. First, we welded up the pipe from the headers to the first resonator: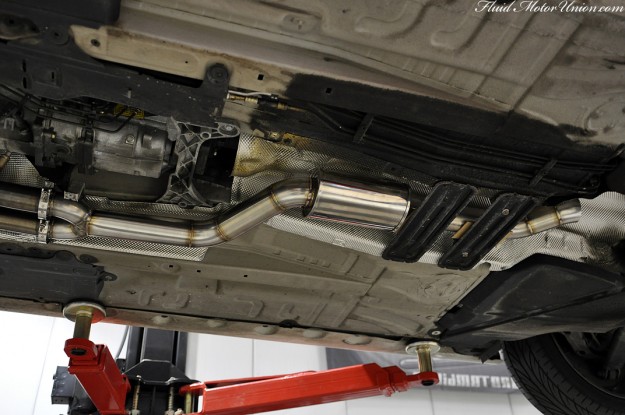 If this were an episode of CSI, this is when we would say "enhance it" over and over until we zoomed in to the welds. Even though no enhancing was necessary (just a zoom lens), we'll still show you our favorite part of the exhaust thus far — the welding.
After we've finished wiping our drool off the stainless steel, we went right back to work. After the second resonator was placed where we wanted it, we started constructing the rear Y-pipe that will split the 3″ single tubing back into two separate pipes before entering the muffler. Now you can see the idea behind today's blog title. We started by connecting the new OEM flanges to the muffler, then hanging the muffler exactly as it will sit when the car is back in the wild. Here's a quick shot of the fancy new flanges before we hung the muffler back up.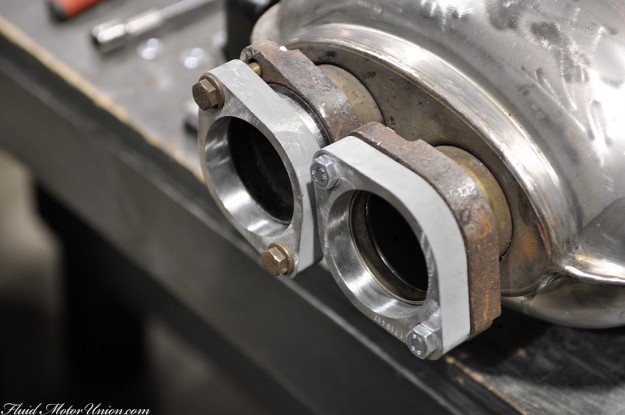 And then we went to task welding together the Y-pipe. As with all our custom Y-pipes, we started with two pipe halves tacked together at the top, before we saw the point off to create the mouth.
And thar she blows.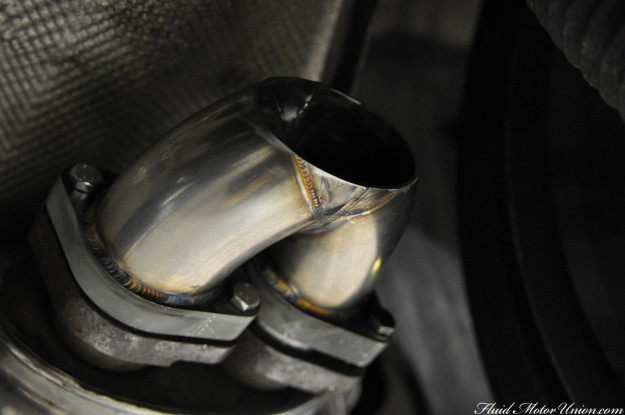 We're still working on connecting both parts, and we should be good to start the cutout on Friday, so look forward to more content either tomorrow or early next week!