04 Jan

Fluid MotorUnion's E90 M3 For Sale!

You've seen it on eBay and Facebook, but here it is on the blog for all to see. Yes, it's true, we're selling our 2009 E90, albeit in a more OEM-friendly stature.

Gone are the FMU velocity stacks and water-methanol doodads. It's what stays on the car, however, that's most important. The first thing to stay on this car is the beefy S65 motor that comes standard with all E9x M3s. This motor is still well within its fledgling stages, with the odometer coming in just a smidge under 20,000 (and climbing). The motor was obviously pored over during its life at Fluid MotorUnion (we're the first owners, buying it directly from a dealership), as we know that a well-maintained motor is one that will withstand the test of time. In terms of aesthetic modifications being left on the car, we have the black powdercoated valve covers and the Vorsteiner front lip that we molded into the bumper for more of a seamless look across the front of the car.

In terms of performance related modifications, the car will come with H&R coilovers, 200-cell racing catalytic converters, Okada Projects coil packs, a BMC drop-in filter in the stock airbox, and our Fluid MotorUnion custom dyno tune. Sadly, we'll be keeping the Dymags at FMU, as we've already repurposed them for another nefarious project soon to come.

For some of the less exciting parts of the car, this vehicle comes fully equipped with every package, except for two things: Navigation/iDrive, and M-Dynamic mode.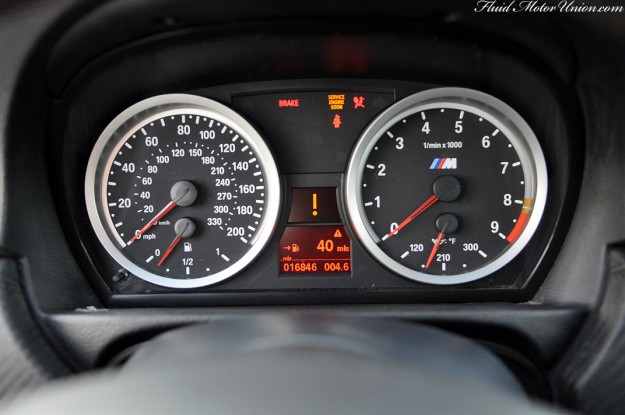 We cut a circular hole into the center console for mounting our water-meth power button. Since we removed that whole system, we replaced the hole in the center console with an aluminum cutout of the BMW ///M logo, created on site at Fluid MotorUnion.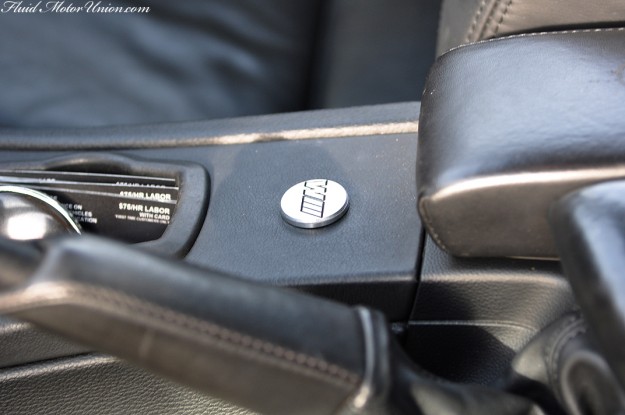 The interior trim is BMW's carbon-fiber offering, which we chose to contrast the Silverstone II Metallic exterior paint.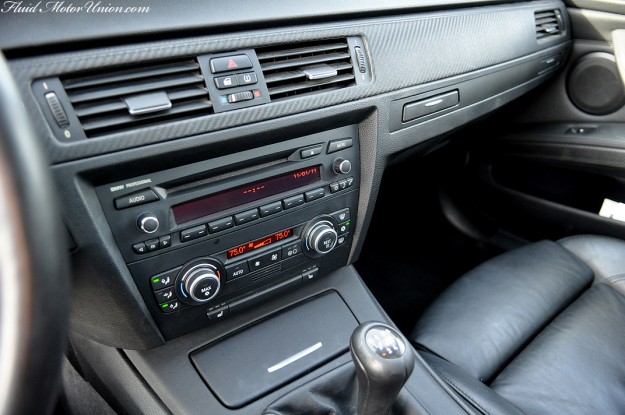 And perhaps one of the best parts of all, this vehicle remains covered under BMW's Maintenance and Warranty plans. Paying for work is so overrated.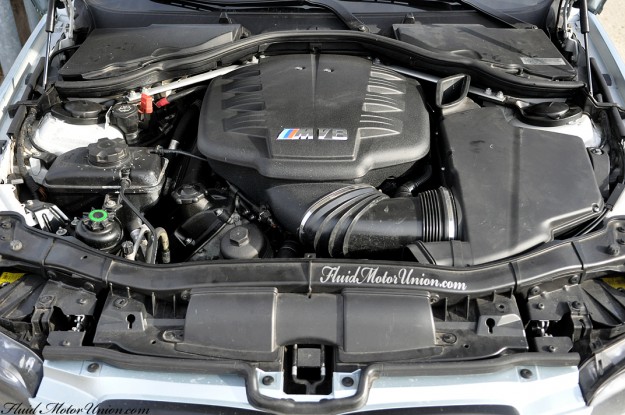 Now we're on to the last two details for the car. First are the tires — they're Michelin Pilot Sport PS2's, and they have approximately 35$% tread life remaining. Lastly, the wheel clearcoat will need to be redone at some point on all 4 wheels. We will re-do it, in a color/style of the buyer's choosing, provided the vehicle is purchased for its full asking price.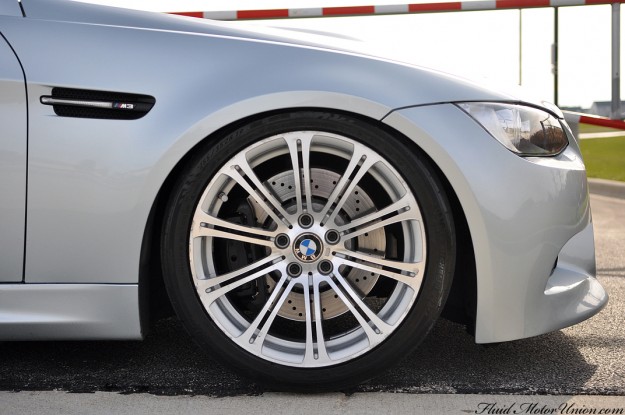 If you have any questions pertaining to this vehicle, be sure to e-mail us at mmarzano@fluidmotorunion.com and we'll do our best to get your answers ASAP. Oh, and we almost forgot:
$50,000 or best offer. No trades, all offers entertained.