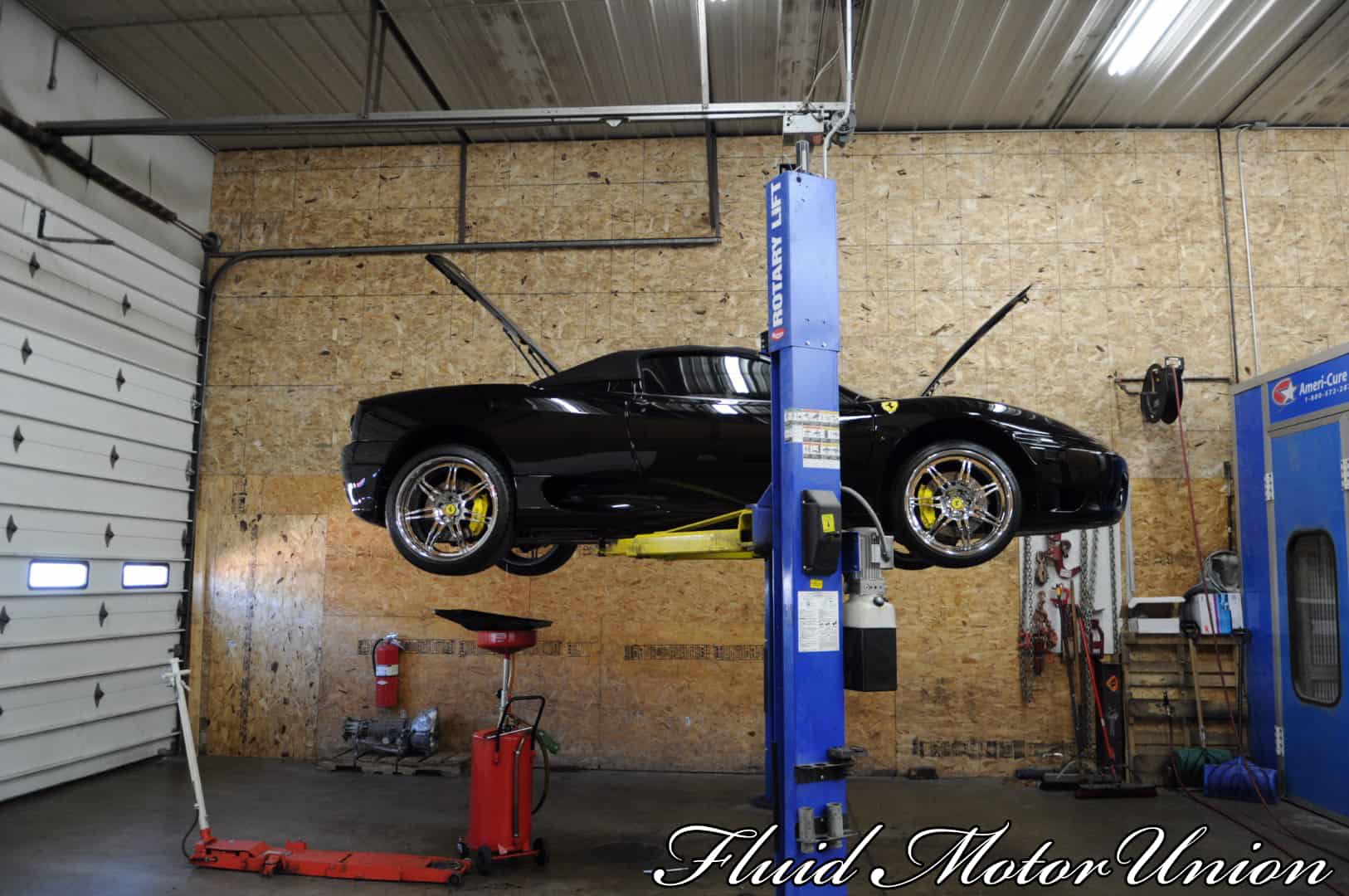 11 Jun

Exotic Service: A Ferrari 360 Oil Change

We'll never shy away from an opportunity to show off a gorgeous exotic car, even if it's just coming to Fluid MotorUnion for an oil change. So, here we are, changing the oil on a Ferrari 360.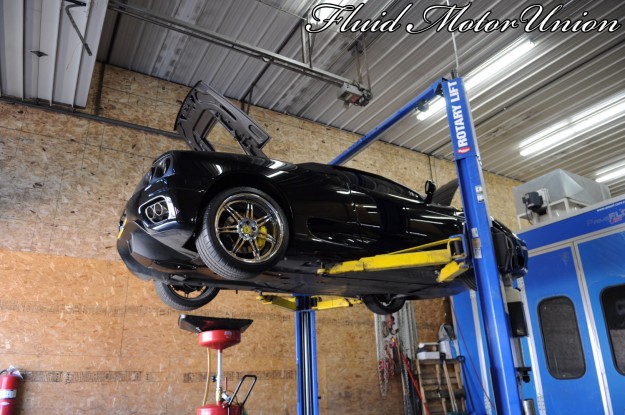 Many of us are excited to see Ferraris because we don't see them that often. However, working at a garage, they tend to show up more than we see them on the road. That's because they're cars; they have engines, and those engines need the same services as everybody else, and that especially includes oil changes. Changing the oil on a Ferrari isn't drastically different than any other car, but there are some things that you should have simultaneously checked by people experienced with the vehicle. Over the years, we've done our fair share of oil changes on Chicagoland Ferraris, with that number growing every week, so we know what to look for!
The Ferrari 360 is the predecessor to the Ferrari F430, itself the predecessor to the 458 Italia. The 360 sports a 3.6-liter V8 engine that puts out 400 horsepower thanks in part to a flat-plane crankshaft and titanium connecting rods. It's a high-strung engine, and so even something as simple as a proactive oil change will help keep the car in fantastic condition for years to come. And even rolling through the Fluid MotorUnion parking lot at five miles an hour, it looks like it's ready to tear down the street and wreak havoc on everything you know and love. However, this Ferrari 360 won't be doing any of that with this oil in the crankcase.
Like we said before, changing the oil on a Ferrari isn't much different than other cars. However, due to the engine's midship placement, it can be tricky accessing everything required during the job. It also takes a fair amount of oil. The oil change procedure also requires the removal of underbody panels, so if you're not comfortable taking a few parts off your Ferrari 360, we'd recommend spending the few extra bucks and calling the professionals at Fluid MotorUnion to get some fresh oil into that engine.
If you need an oil change for your Ferrari, and you're in the Chicagoland area, we highly suggest you give us a call at 815-230-2900. Our prices are aggressive, we only use top-tier products, and we have the experience and care to work with your high-end exotic. You can give us a call at 630 305 3054, email blog@fluidmotorunion.com or just come by the shop in Naperville just seconds from the route 59 I88 exit and see what we're all about!
O