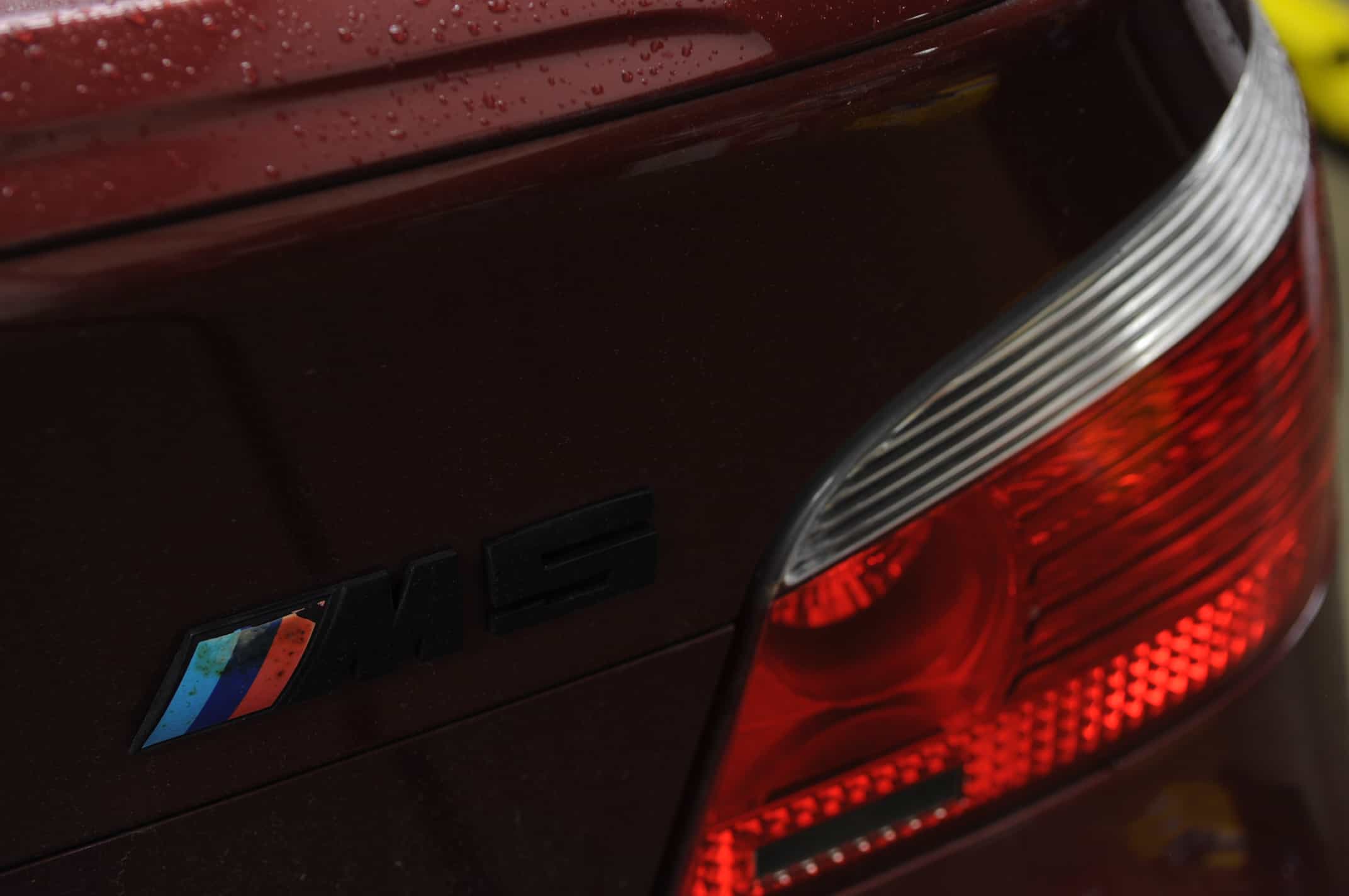 28 May

2006 BMW E60 M5 Vanos Faults

What issues are BMW's powerful V10 S85's running into? This list is long and includes things such as vanos camshaft control actuators, oil lines, vanos oil pumps, rod, and main bearings just to name a few. The commonality is these are all oil supplied components. Following this line, we are seeing the V10s Developing various engine issues that first present themselves as E60 M5 Vanos Faults. While mileage is often synomous with wear, we have customers coming in with vehicle problems at odometer readings of  30k-180k miles. More than milage the bigger factor actually seems to be time,  as the earliest model years started failing first regardless of mileage. It is not known for sure why there are so many failures related to oil supply; there are a few theories, however.

At our 11000 sq ft facility in Naperville has seen more than its share of S85's. In our day in and day out of diagnosing, maintaining, and repairing these sophisticated engines, we have devloped an opinion of what we think may be going on.

This high RPM motor was not only designed to make 500 horsepower, they wanted to do 500 horsepower reliably. Unfortunately, reliability and high RPM typically don't go hand in hand. The tight rod and main bearing tolerances used in order to accomplish this goal, are showing that they are not up to the task. Many vehicles of various mileages and model years are having bearings replaced because they are showing signs of accelerated wear. It is then possible that the bearing material washed into the oil is picked up by high pressure oil pump. This oil is then supplied into the camshaft actuators causing E60 M5 Vanos Faults.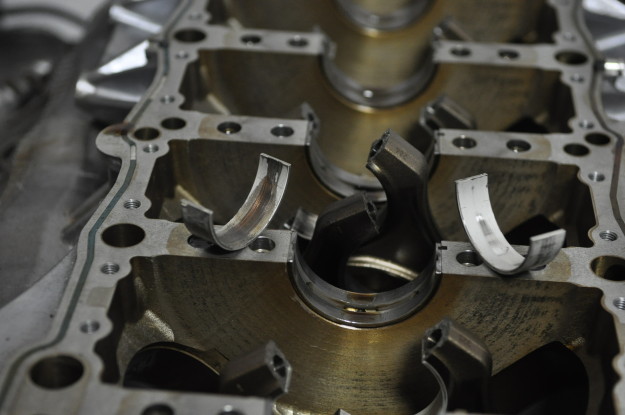 Why do the rod bearings show accelerated wear? Some think it is faulty bearing material construction. Other say the high RPM nature of the motor accelerates wear. Some point to the weight of the oil that BMW recommends for use in these vehicles, and the poor lubrication performance of this viscosity in cold weather. We theorize that the close rod bearing tolerances chosen by BMW's Motorsport division is proving that it does not play well with all the previously listed variables. Whatever the reason, some builders are recommending rod bearings as often as every 60k miles!
This 2006 BMW M5 had to have the timing checked after a VANOS solenoid replacement. The car had various faults for camshaft control on all banks (OBD P0014 P0015, or BMW 271a 271b 271c 271d). The solenoids failed the vanos test procedure we ran on all 4 camshafts. The next step was to replace the actuator solenoids, and once completed, only the P0015 or 271b VANOS control exhaust bank 1 fault re-occurred. This means that we would have to remove valve covers to check timing in order to find out what exactly was happening.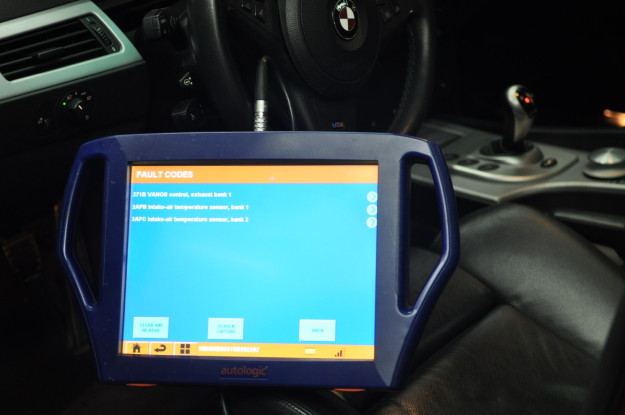 With the timing tools in place, it was evident that Bank 1 exhaust camshaft was out of place. There was evidence of heat damage due to wear as well. We imagine the faulty solenoid would cause either too much or too little oil pressure to be delivered to the Vanos unit causing the gear to slam into its end stop. Here it could become stuck and thus the failure this car was experiencing with the vanos gear.
Now that we've checked, its obvious that unfortunately the customer neglected the vanos Solenoid codes for longer than they should have, and ended up causing the bank 1 exhaust vanos gear to seize in the fully retarded timing position. All of the solenoids needed to be replaced first, but afterwards only bank 1 exhaust was faulting, so we had to get in there in order to find the failed vanos gear by setting up the timing tools and checking the movement of the camshafts.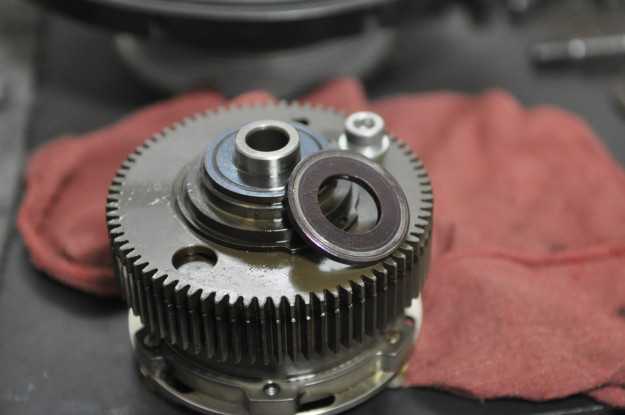 With the car all timed back up and the broken VANOS gear replaced the engine was finally running the way it was designed. However, with the issues that seem to be plaguing this platform, only time will tell what other issues the future hold in store. If you are looking to get ahead of this issue or have concerns regarding your BMW E60 M5 or E63 E64 M6, don't wait to get in touch with us by calling (630) 305-3054, or contact us through email at blog@fluidmotorunion.com.  We are conveniently located in Naperville just a short drive from I88 in the Chicago Metropolitan suburbs.