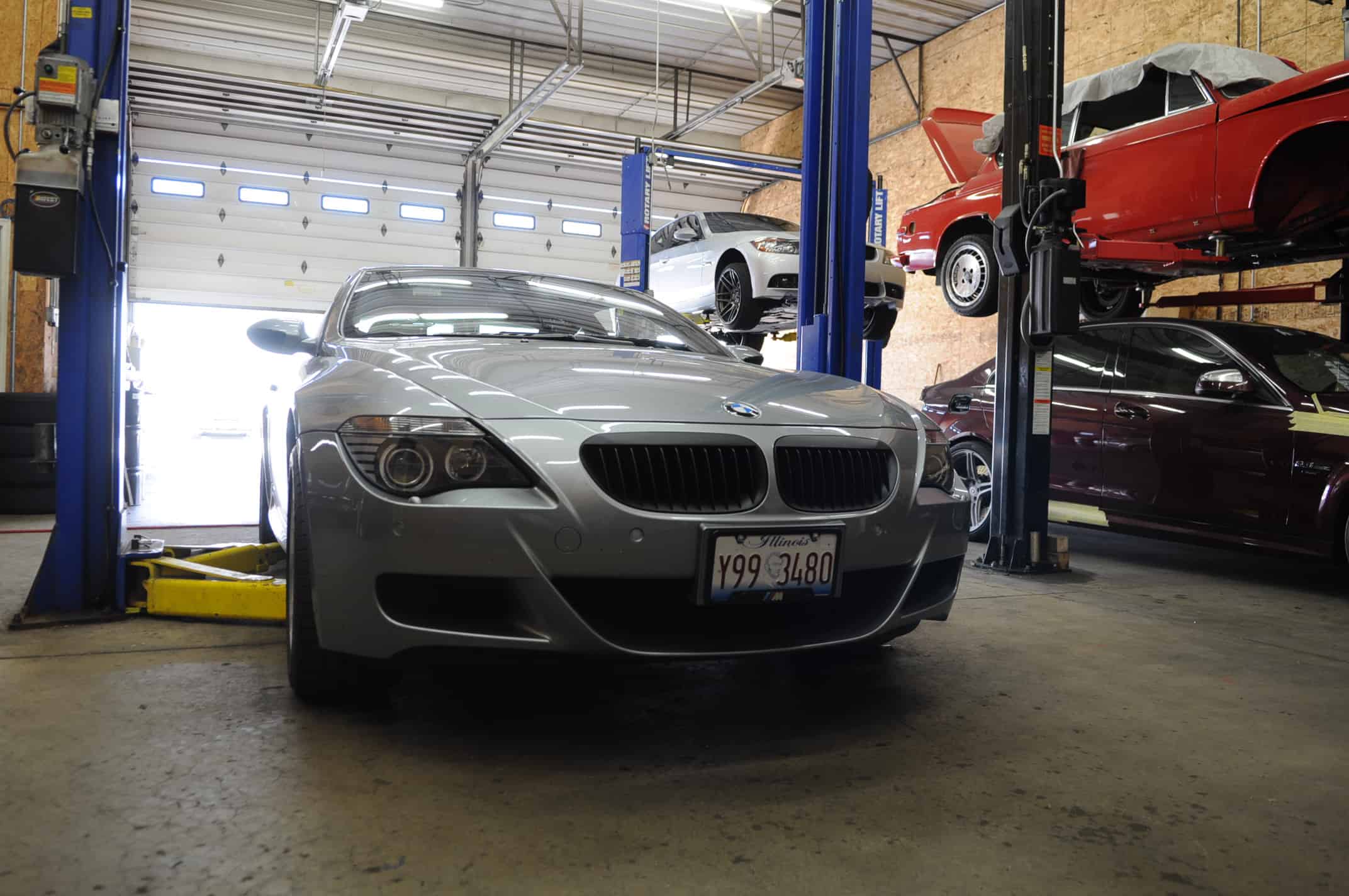 24 May

BMW M6 Carbon Fiber Lip Install

Well cared for M5's and M6's are becoming more and more rare. With a little over 30,000 miles, it was very refreshing to see a near perfect, lower mileage example roll through the shop with some tasteful modifications.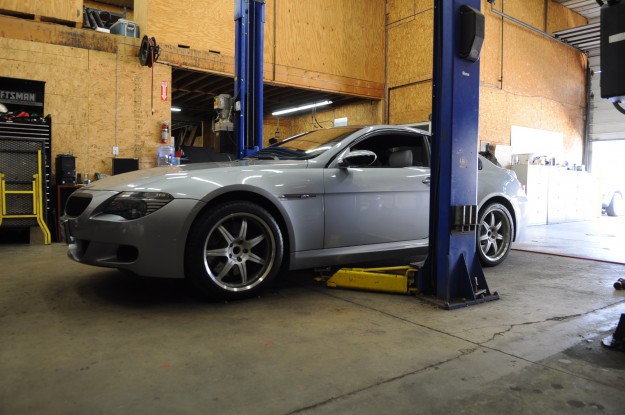 Most of these cars end up being daily drivers and as the mileage gets higher, these are becoming more affordable and in turn modifications are getting cheaper so it's not out of the ordinary to see a 100k mile "beat on" example for around or even under $20,000. Not too bad for a 500HP V10 powered car that was once $100,000! That being said, be prepared to open your wallet for some pricey repairs.
From what we could see this M6 was sporting Dinan lowering springs, sway bars, and wheels. We would assume this thing had some Dinan software as well but no way to easily confirm!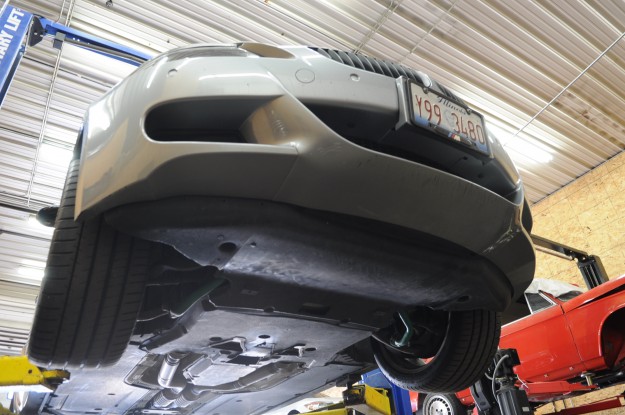 This customer was looking to protect the bumper given the lower ride height, while giving their BMW M6 a more aggressive presence. One easy way would be adding a carbon fiber lip. While many brands like Vorsteiner, Carbon Founder, RW carbon, or JL motoring out there command a hefty price tag, you could take advantage of some more affordable options out there to try and achieve a similar look.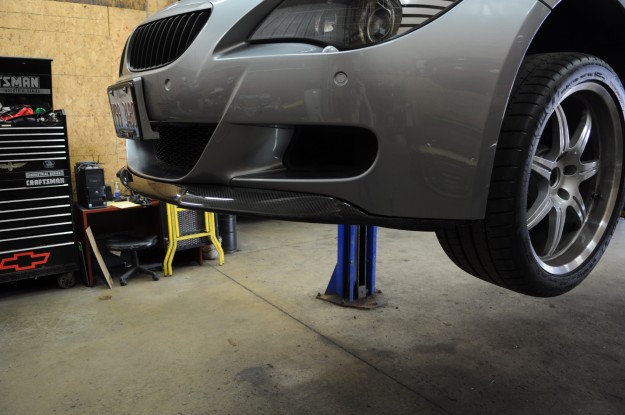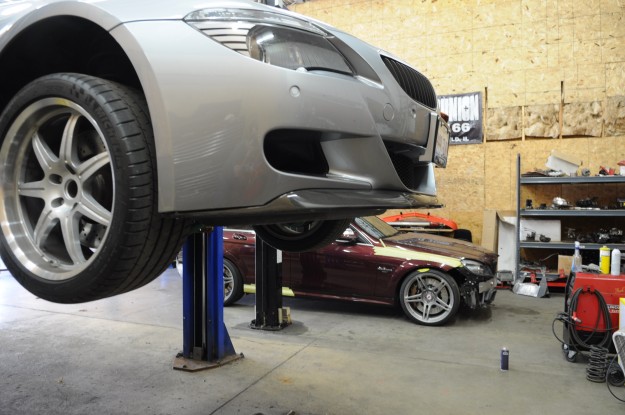 While fitment is not perfect, and the customer was required to spend more money on labor to correct these issues, (this customer expected that and sourced his own lip) the carbon fiber lip does make for a much more aggressive appearance up front.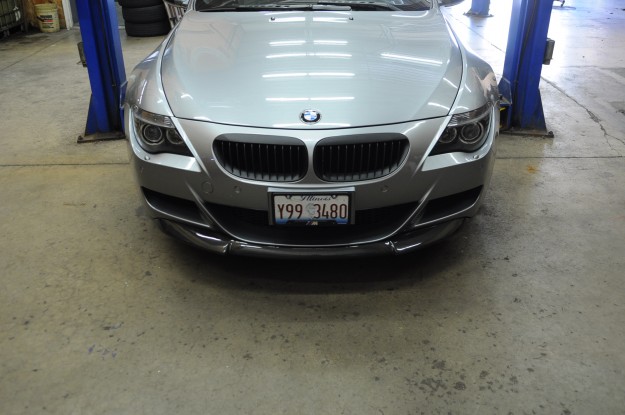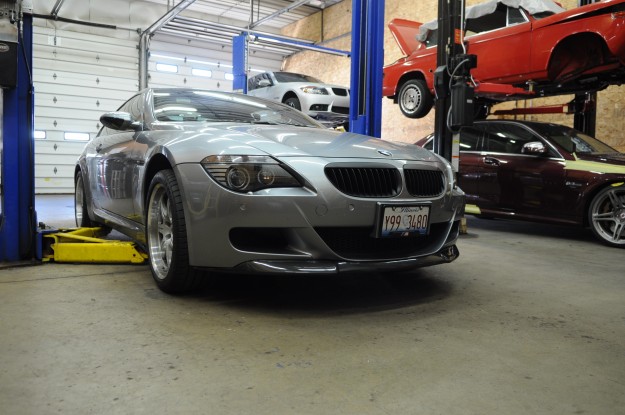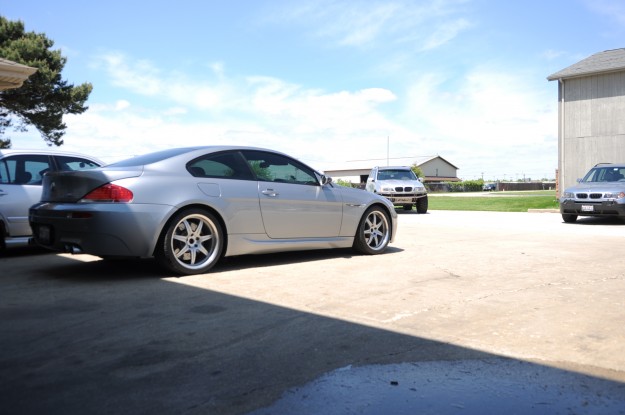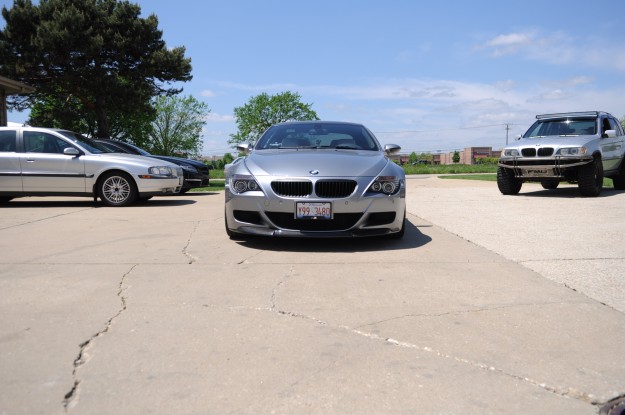 If you have any questions regarding the install of this front lip or any other performance modifications for your car, please don't hesitate to give us a call at 815-230-2900 or e-mail us via blog@fluidmotorunion.com