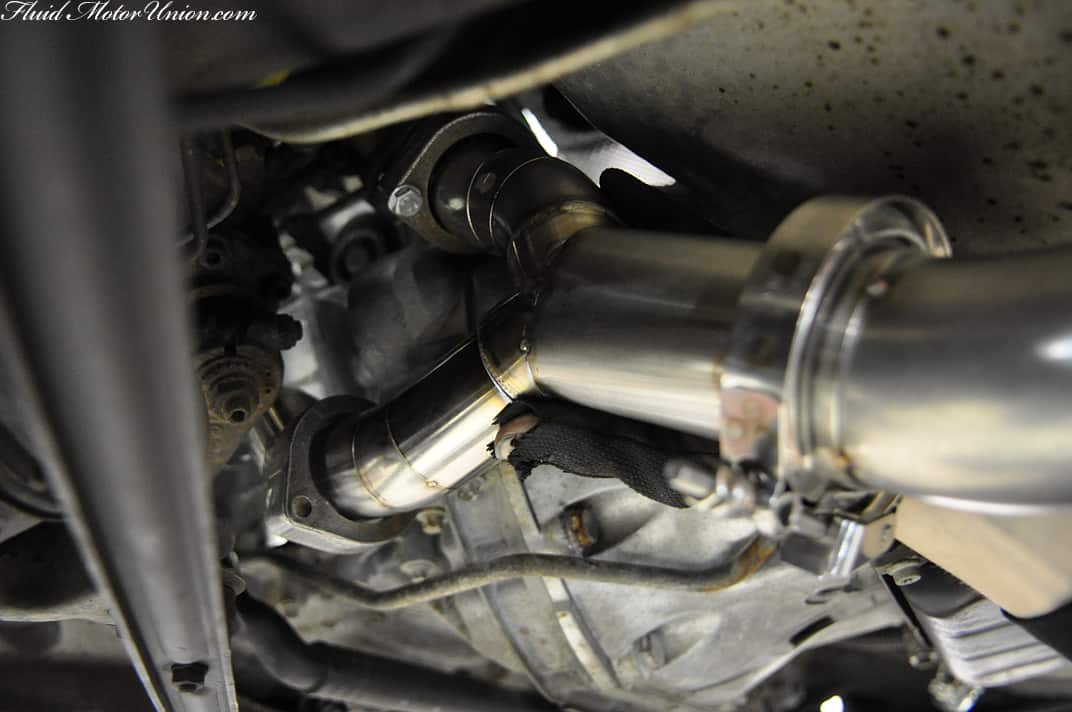 15 Mar

Be Careful When Merging

Not only is it good advice on the highway, but merging is also the theme of today's exhaust-driven FMU blog post!

As you may recall from an earlier blog post, we teased an exhaust we're fabricating for a customer's Mercedes-Benz SL600. This V12 is looking to breathe a little easier, so to go along with the intake modifications we have in the works, we'll be replacing every inch of this exhaust from the headers back. Of course, this presents a tricky situation, as each bank of 6 cylinders is broken into two sets of three-tube headers, and they don't run anywhere near each other. So, we'll be making a merge. Our goal is to have the exhaust down to dual pipes by the time the midsection begins, so we'll have to work in some tight spaces. Starting with the passenger side, we constructed a tube that will run from the forwardmost header to nearly the same location as its partner.

To get the headers to the beginning of the midsection, which will have only one pipe per side, we have to merge the two headers on each side into a single pipe. This will be done by way of a custom Y-pipe setup. Basically, we'll be running the headers together, and that single outlet will have a V-band clamp welded to the end. After all, you want an exhaust that's easily serviceable, not one that's meant to stay on the car forever.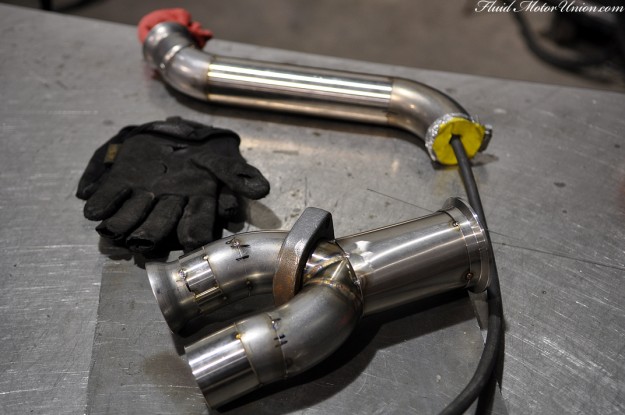 Welding is a rather slow process on this exhaust, as any movement of the metal from welding can cause the fitment of the entire unit to go astray, which would require doubling up on some parts of the work. In the interest of saving wasted hours, we're welding the Y-pipe together first, followed by the runner for the frontmost header, and finally we'll weld the two together.
While we finished welding the passenger side merge together, we started tacking together the runner for the driver side. This one is just like the passenger side, snaking down by the bellhousing until both pipes line up for the Y-pipe that will bring them together.
Once again, slow and steady wins this race, so after we finish some more tacks, we continue to check fitment to make sure everything is still spot on.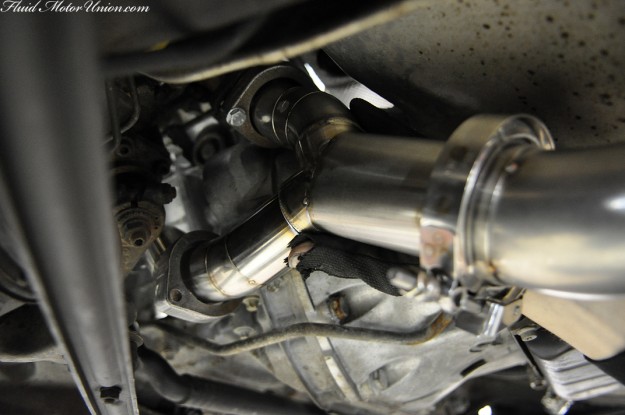 After fitment has been finalized, it's right back to the welding table for some more TIG action. As with all our other exhausts, these TIG welds are laid by hand and also backpurged with inert gas. Backpurging prevents oxidization inside the pipe, which can mess with flow and alter both sound and power characteristics.
With that, we've finished off both merges, and now we can begin to construct the midsection. As you may expect, we'll be including some resonators, which will serve as our next waypoint when we return to this build on the blog next week.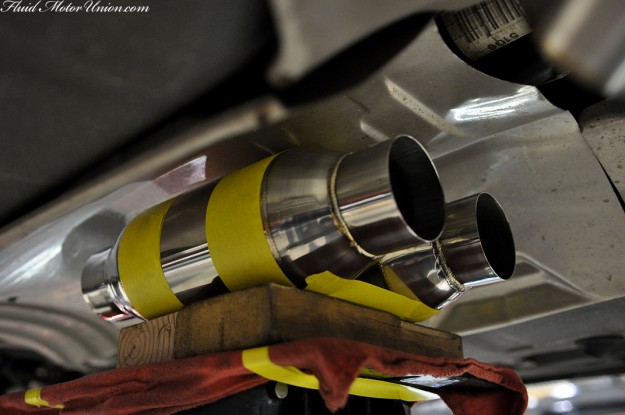 Until then, drive safely and have a fantastic weekend!