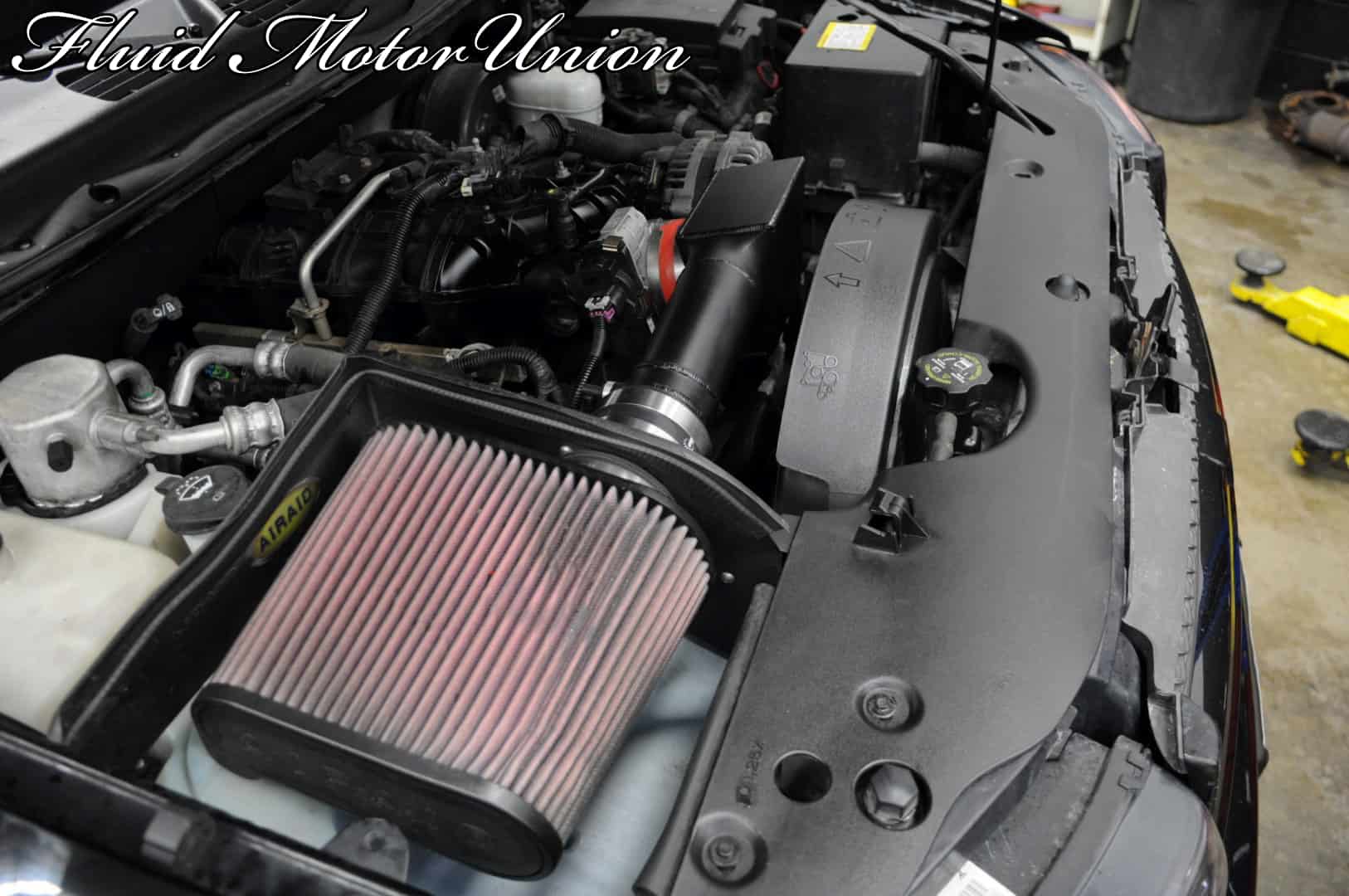 08 Jul

Airflow Throwback: Custom SRT-8 Intake

It's always great to see happy owners returning, especially happy owners of cars we've modified. That's what happened this week with a Jeep Cherokee SRT-8.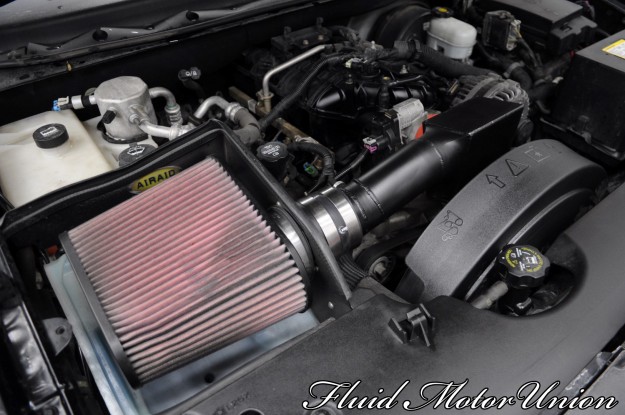 This customer came to us a while back in search of a custom air intake. Like many others that have been through our doors, the owner of this SRT-8 wasn't too pleased with the paltry airflow coming from the stock unit. In fact, a new air intake for your car can provide a number of benefits. When the engine has more air to work with, it can add a little more fuel to the combustion chamber, adding a few horsepower to your next dyno sheet. This is especially important with vehicles that have been modified in other ways already; if you don't have enough air flowing into the engine to compensate for any other power-adders, you won't get the full breadth of available benefits.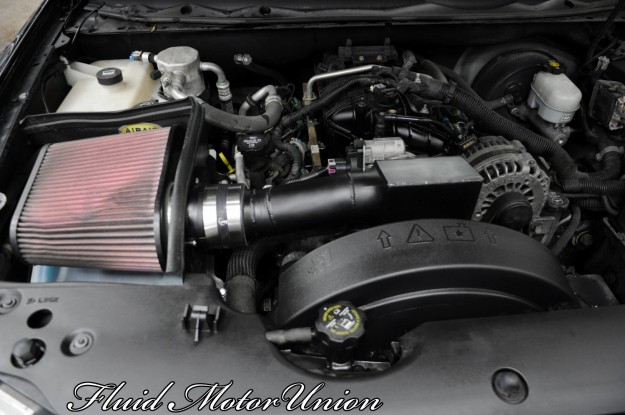 There's also the sound aspect. Whether it's a cold-air intake (taking air from behind or around the bumper) or a short-ram intake (taking air from closer into the engine bay), an upgraded intake will give you a little more throatiness when you push on the gas pedal. It's not enough to attract the cops, but it's enough to give your car a little more aggression when the going gets fast.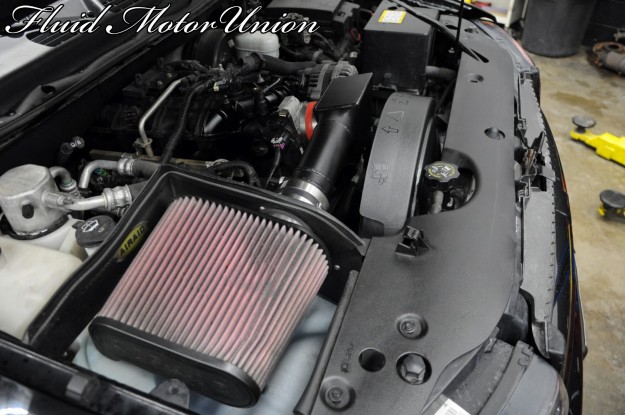 If you're interested in seeing what Fluid MotorUnion can do to help you out with your airflow, whether it's off-the-shelf or custom, give us a call at 815-230-2900 and we'll get you breathing better in no time!