22 Jul

Ages Apart

Today, two completely different vehicles arrived at the shop for two completely different things, yet they have one thing in common.

The one thing they have in common, of course, is good taste in shops!

First up is Dave's brand new CC. Brand new as in, "rolled it off the showroom floor, applied some window tints and came right to FMU after that." Dave, the owner of the S5 we featured previously on the blog, arrived at Fluid yesterday evening for a tune. Now it's on the dyno, and we're working our magic; it's not too often that we get brand new cars appearing for an ECU tune, so it will be interesting to see how a brand new car responds to the tune. In the meantime, though, we're appreciating the little things about this car, like VW's bit of self-promotion in the headlights: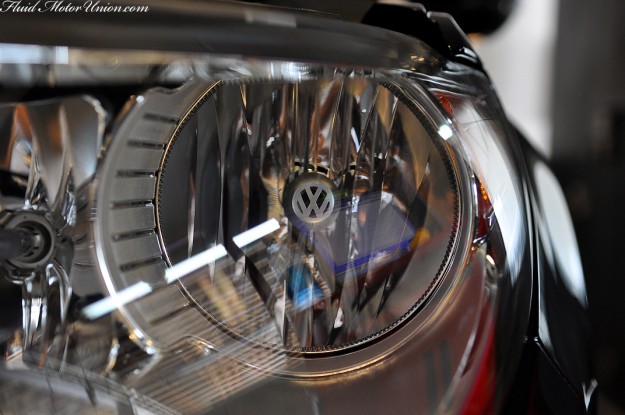 On the other end of the spectrum, we have an engine-swapped Dodge Charger, filled to the brim with all sorts of non-OEM goodies. The customer arrived at our shop looking for a wire tuck and an installation of an air conditioning system he supplied. We're starting work on that now, but in the meantime there's plenty of time left in the blog post to take a look at the custom work going on here. You can definitely see the point of the paint in these pictures, but you really can't appreciate it until you get up close. To bring things more towards the contemporary side, he's rocking a set of recent SRT wheels to mix the old and the new. Inside, there's a whole slew of custom digital gauges, BMW power seats, and a subwoofer directly between the front seats. We can't wait to see the final result of the tuck!
Have a great weekend! Don't forget to sign up for Motor Union if you haven't already!