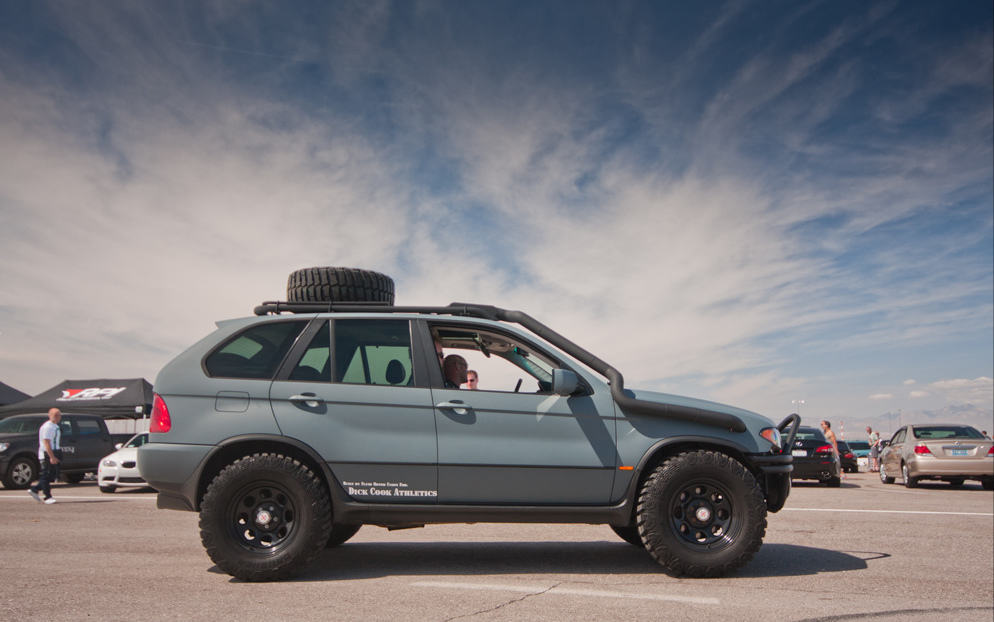 04 May

BMW E53 Lift Kit Available for Purchase!

Here at Fluid MotorUnion, we are accepting orders for our BMW E53 Lift Kit. For years the only options for modifying the look of your BMW X5 has centered around track performance or styling. Fluid MotorUnion was among the first to take on "toughing up" the ultimate driving machine. Since 2011, we have been developing numerous options to give you the off-road styling you're seeking. We are proud to announce that we have finished the engineering and testing stage of our E53 BMW X5 1.5 inch lift kit, and currently taking orders.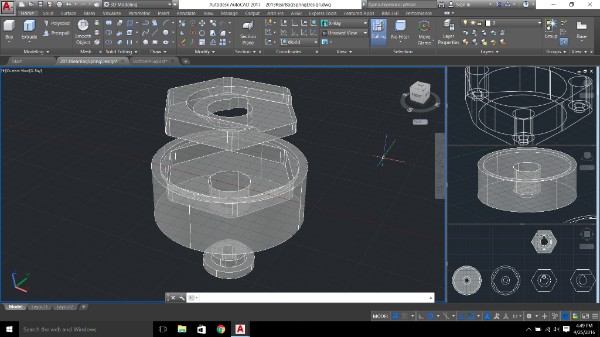 Cut out of aircraft grade 6061 aluminum, our X5 lift kit is built to last. Complete with two front strut spacers, rear shock spacers, and a 3 piece spring spacer, the PX53 lift kit is designed to work with your X5 regardless if you have self-leveling suspension or a standard coil spring. The lift kit provides a 1.5″ lift which when used with our front bumper, allows for a 33″ tire. Our prototype pieces have been running on multiple X5's for roughly 4 years with zero failures. We're so confident in the quality of our product that every kit comes with a limited lifetime replacement warranty.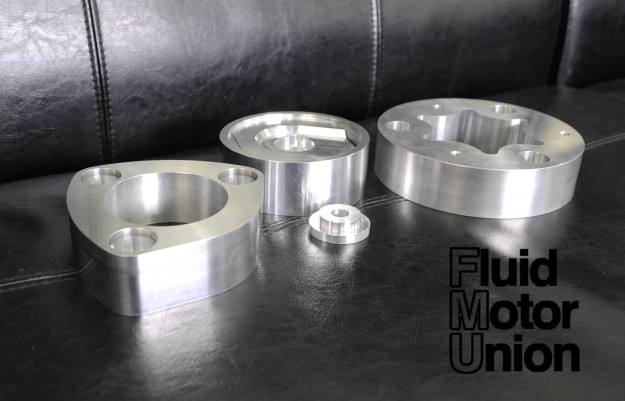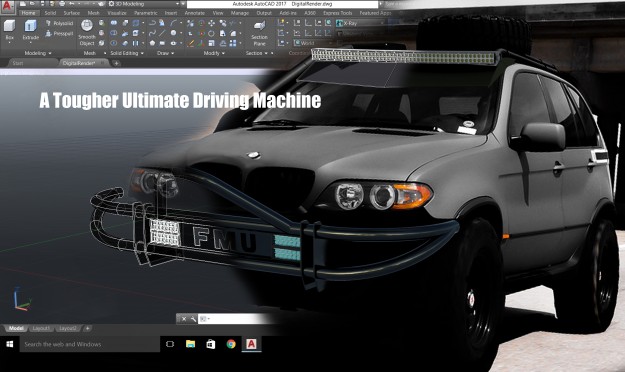 What's next?
Our team has been working tirelessly to develop various products for the European luxury car market. Specifically for the E53 X5 we plan on developing an affordable offroad front bumper which will allow for a bigger tire approach angle and minimal wheel rub. Supporting that, you can also expect to see a light bar kit in the near future as well. Aside from these products for the E53 X5 we plan on releasing a lift kit for the E70 X5 and ultimately the new F15 X5 also.
Stay tuned!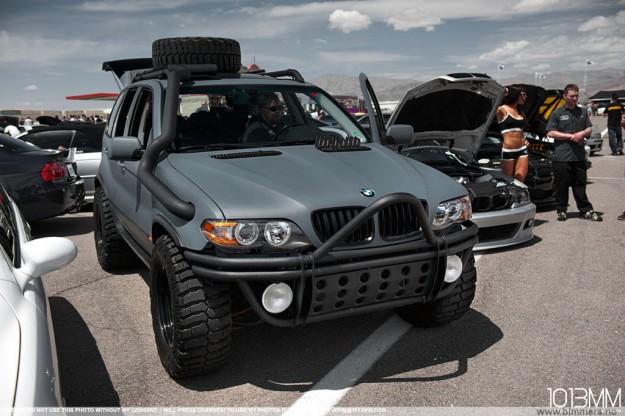 FAQ:
Will this lift kit cause components to fail on my x5?
During the 4 years and 60,000 mile combined testing we've done, we have not seen accelerated wear of any components. Since things like the transfer case, axles, and ball joints see little change from the lift, we did not encounter increased component failure of any type. Keep in mind the latest E53 is over 10 years old at this point, so if you run into issues it more than likely was on its way out already. We've seen a long list of issues come up with these cars that are completely bone stock.
Can my E53 handle serious off-roading now?
The E53 is considered an SAV, mostly designed for on-road utility. That means the transfer case, transmission, differential, axles and suspension components were made with the intent of being on the road.  When we built this system, we had only intended to "toughen up" the look of the vehicle. We have since been surprised to find a capable little truck that can handle light to medium off-road excursions. Like any true off-road rig, it always depends on how hard you push it, meaning the limits of your vehicle are up to you to find!
What are some things that I should get replaced before I install the lift kit?
The E53, as well as the E39 and E38 shared similar suspension components that have proven to be problematic. They require quite a bit of maintenance and attention before you should be considering a lift. We recommend that all known problematic areas be addressed before installation. Ball-joints, thrust arm bushings, lower control arms, sway bar links, etc. should all be checked. Beyond that, things like your shock and strut mounts can also be replaced with while performing the PX53 lift kit install with relatively little additional labor. Definitely something worth thinking about while you're in there!
I have self-leveling suspension with airbags in the rear, will your lift kit work?
Our lift kit is designed to work with both coil springs and the self leveling airbags. We have run both systems for many miles without fault however, the factory air suspension is known to have its faults. If you are considering deleting your air suspension now would be a good time to delete it! Send us an e-mail to find out how we can help achieve this while installing your lift kit.
How do I place an order?
Either give us a call at 630-305-3054, or send us an email at Blog@fluidmotorunion.com
Follow our Facebook page https://www.facebook.com/FluidMotorUnion/ to stay up to date on our BMW E53 off road products, as well as new product releases!