30 Nov

A Taste of Italy

No, this isn't a post about the Olive Garden. But you're close. Well, not really.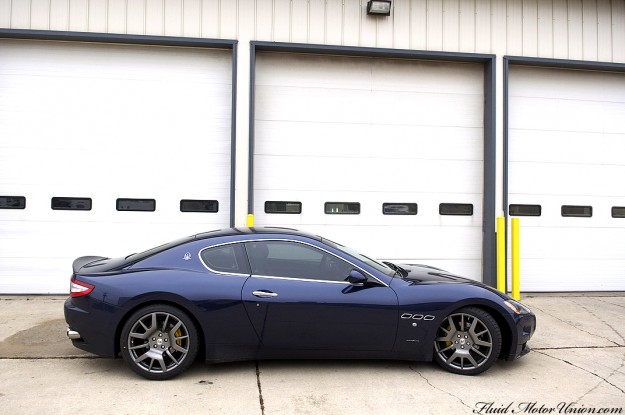 It's been here before, and we're always glad to have it back. This blue Maserati GranTurismo was in our shop a few weeks back for some brake and suspension additions, and like we said then, he's got the bug, so he's back for more. This time, thankfully, we were able to get some shots before the sun went down; although on this particular Tuesday in Chicago, it doesn't really feel like the sun's even come up yet:
This time around, he's here for three more things. The first item to be installed is a new set of pedals. The second is a new, carbon fiber-wrapped steering wheel (replacing the wood-grained wheel that's already on there), and the last is a drive-by-wire module meant to reduce some of the throttle lag, providing for a more spirited pedal feeling:
Since Keller works faster than we all like to think he does, here's two shots of the pedals and wheel installed:
Once again, this is just simply a beautiful car, and we're always delighted when it's dropped off on our doorstep.