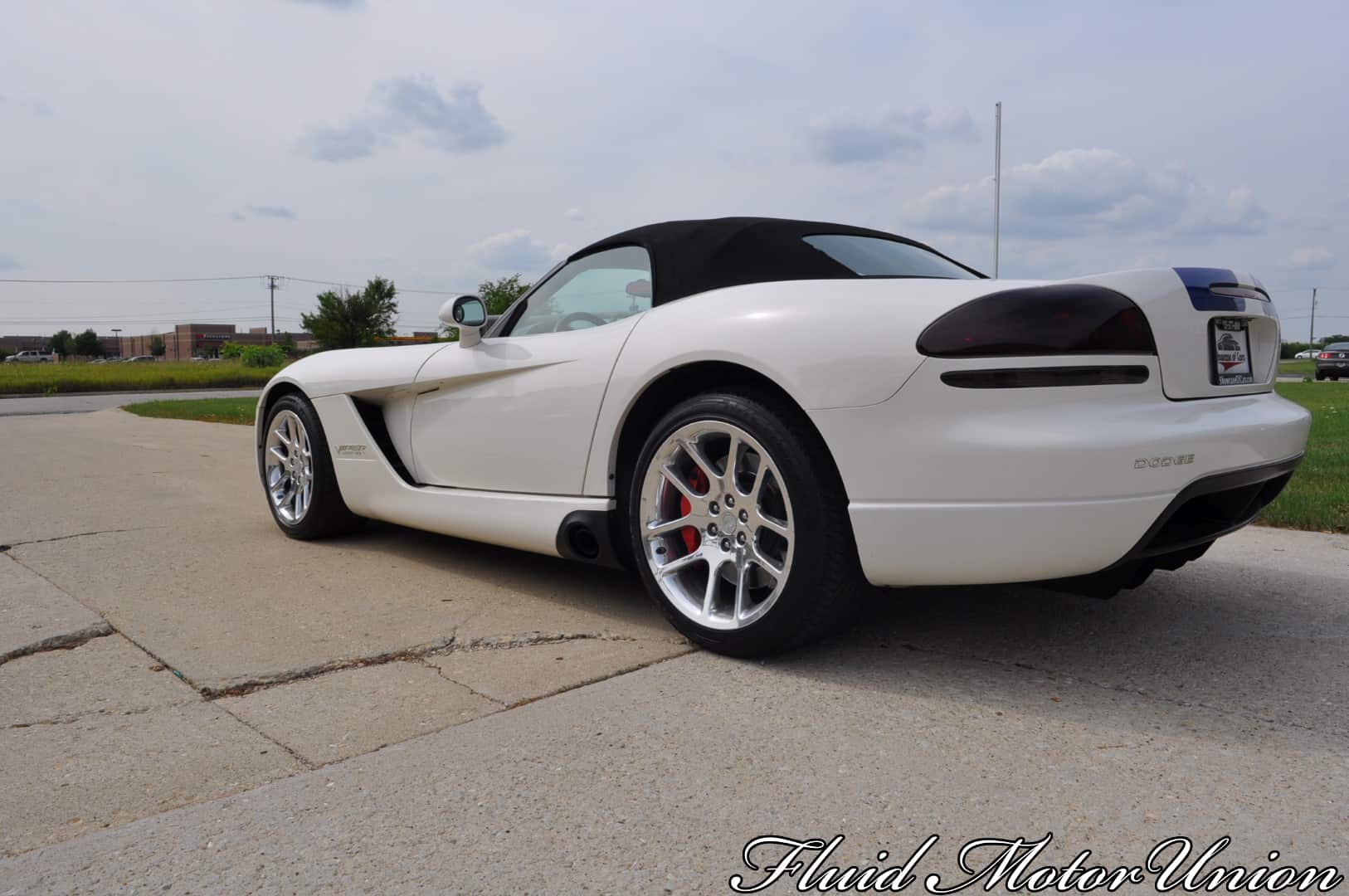 07 Aug

A Snake Without Its Venom: 2005 Dodge Viper SRT-10 Lack of Power

Almost everybody who is into cars has an opinion about the Dodge Viper: some say it's horrible, some say it's one of the greatest sports cars ever made, and most others are in between the two extremes. Regardless, there's no denying that the Dodge Viper has ample horsepower and torque.

When our customer came in concerned that his Viper felt as though it wasn't making all the power that Dodge claims it to have, we knew we had to help. On our first test drive, we could feel what our client was talking about- the car wasn't fully there. We quickly brought it back into the shop and began our investigation into the poor response of this SRT-10.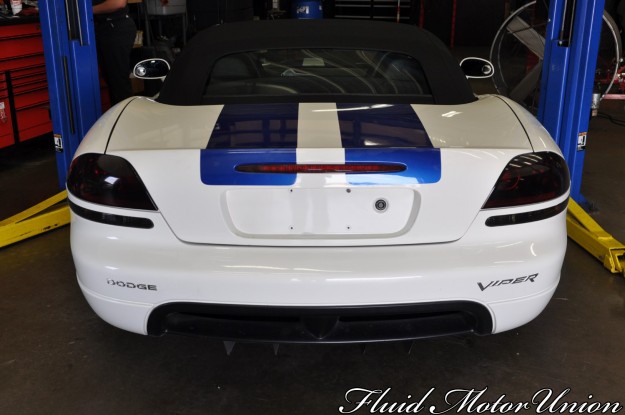 We used our rigorous service inspection to see if we could uncover some issues that may have been causing the lack of power. Using our skills and experience as technicians, were able to find three things that were more than likely contributing to this problem: the throttle cable had a ton of slack, the valve covers were leaking (both oil and air), and the spark plugs looked original to the car.
The slack in the throttle cable was quick and easy to spot. This caused the car to have a dead spot when pushing the gas pedal- presenting the appearance of throttle lag. By replacing it, we were able to regain the sharp throttle response that a V10 Viper should command.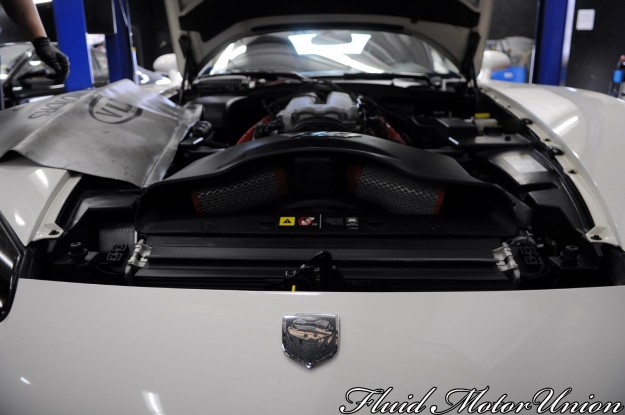 The next thing on the list was the valve covers. While going through the inspection, we noticed that there was oil leakage around the valve covers so we recommended the replacement of the valve cover gaskets. By getting a tight seal on the valve covers, we decreased the air leakage of the reburned crankcase ventilation system, which puts the air/fuel mixture into the correct proportions.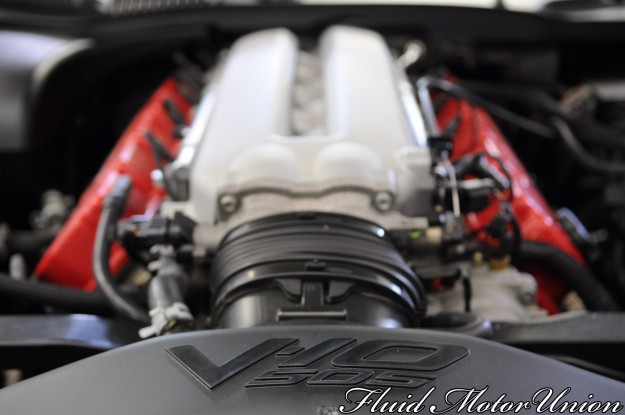 The last thing we went about doing was replacing the standard spark plugs with new NGK V-Power Resistor Type Spark Plugs. The gap on the original spark plugs had grown substantially, which can lead to poor performance. With some properly gapped NGK spark plugs in place, not only will they last a lot longer, but they will also give a more consistent performance than the previous spark plugs that were in the car.
Once all three were replaced, we went ahead and test drove the car again to see if the issue was resolved. Sure enough, the Viper had its venom back.
If you have any questions about your Dodge Viper feeling as though it isn't making as much power as it should, or any car for that matter, call us at 815-230-2900 or shoot us an email at blog@fluidmotorunion.com.